Buyer Home Inspections
When purchasing a home, make sure you perform your due diligence by ordering a home inspection. At North American Home Services, our certified home inspectors will present you with a detailed narrative report complete with pictures, a summary report, and estimates of repair costs. With that information, you'll be ready to negotiate your best price, request remediation, or wait for a better opportunity. Call (916) 481-0268 (Sacramento County Office) or schedule an inspection now. We serve Sacramento and the surrounding areas.
What Is a Home Inspection?
A home inspection is a visual, non-invasive assessment on the condition of a home. It is often connected with the sale of that home. Home inspections are typically conducted by a home inspector who has the training, experience, and certification to perform them.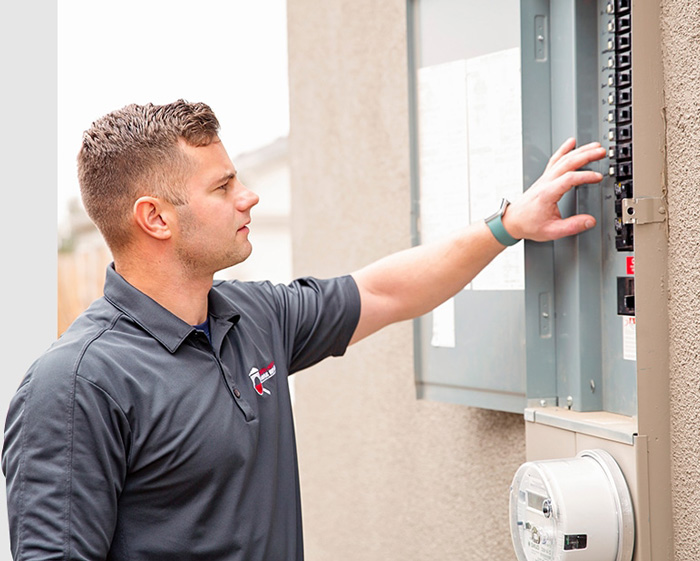 Experience Counts
At NAHS, our professional, certified home inspectors have a combined total of 100+ years of experience. As the largest termite and home inspection company in the area, we do hundreds of inspections every month, offering packages for your convenience.
For example, we also conduct other inspection services including pest, sewer, pool & spa, roof, termite, and commercial inspections. We can conveniently schedule as many of these as you need in just one appointment. All of the inspectors show up at the same time, collaborating to give you the best, most comprehensive information and recommendations.
Comprehensive Inspections
Our certified home inspections include the following:
Condition of structures such as the exterior, attic, and foundation.
Electrical evaluation of the main electrical panel, sub panels, outlets, switches, lights, and visible garage and attic wiring.
Kitchen appliance operation, which includes capturing serial numbers of the appliances. We send these numbers to RecallCHEK©, which monitors recalled appliances.
Plumbing evaluation of the main water shut-off, visible plumbing, hot water heater, bathroom and kitchen fixtures, and functional water flow.
Grading and drainage evaluation around the property, fences, and retaining walls.
Condition of the interior walls, ceilings, floors, and windows.
Condition and functionality of the HVAC system, including heat and air conditioning temperatures, age and type of unit, visible duct work, and airflow at all registers.
Inspection of crawlspace including the framing, foundation, plumbing, and electrical.
Roof, roof flashings, and roof gutters.
Why Choose Us
We think you'll agree: we offer many reasons for you to choose us as your pest control and inspection company.
Largest termite and home inspection company in the area. Can meet escrow deadlines.
One call does it all. We perform all your inspections at one appointment.
Experts in home building and construction. Ask for a free dry rot repair competitive bid.
All work is done in-house. No subcontracting.
Our staff includes professional licensed and certified InterNACHI® Master Inspectors, certified InterNACHI® Inspectors, and ASHI inspectors.
Detailed, narrative reports with pictures and summary report.
We offer 90-day home warranties with a Buy Your Home Back guarantee.
RecallChek© on all appliances inspected.
Family-owned and -operated since 1978.
Veterans receive a free termite inspection when scheduling a home inspection.
Weekend appointments available for all inspection services at no extra charge.
Certified Home Inspections
North American Home Services is ready to make your home inspection our next priority. If you need an inspection completed quickly because you're in escrow, we have the bandwidth to get it done. Call (916) 481-0268 (Sacramento County Office) or (707) 562-4663 (Solano County Office) for more information or schedule an inspection now. We serve Sacramento and the surrounding areas including Roseville, Lincoln, El Dorado Hills, Woodland, and Davis.