Termite Inspections
California ranks as one of the US states most at risk of termite infestations, yet termite inspections are not required by the state. For protection, a wise buyer should obtain a termite inspection before the close of escrow. At North American Home Services, termite inspections are the top priority in our complete line of home inspection services. Whether you're buying or (916) 481-0268 (Sacramento County Office) or schedule an inspection now. We serve Sacramento and the surrounding areas.
What Is a Termite Inspection?
Termite Home Inspection Protocol
NAHS is licensed by the state of California as a termite home inspection company. As such, we have the legal authority to help inspect the interior and exterior of the home for signs of damage or infestation.
First, we'll identify any wood destroying organisms, which are usually termites, beetles, and dry rot, which is a living plant.
Second, we are licensed to make recommendations for any structural work that needs to be done to remediate damage, such as dry rot repairs.
Third, we are licensed to to make recommendations for chemical intervention measures that the interested party should undertake.
Finally, we are licensed to perform any recommended chemical treatments for the control or eradication of infestation, or perform any recommended structural wood repairs. Upon work being completed, NAHS issues a notice of completion which serves as certification on all work.
Why Schedule Our Termite Inspectors?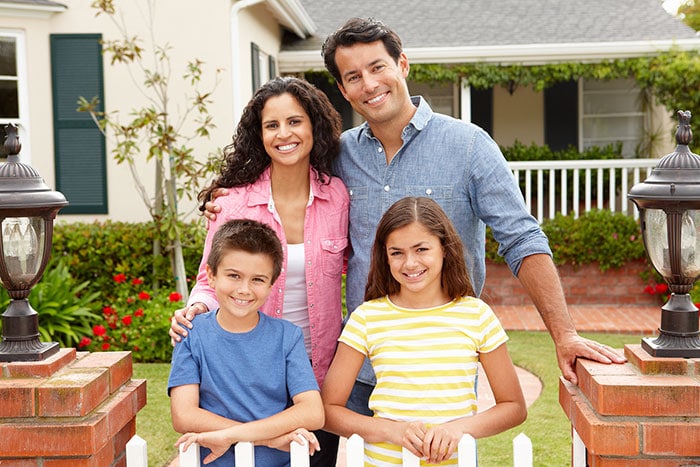 The longer an undiagnosed problem continues, the more expensive damage termites will inflict upon your home.
Termite infestations can derail a home sale. If you're thinking of selling your home, always have a termite inspection prior to listing your house.
Conversely, if you're buying a home, perform your due diligence and schedule a termite inspection during escrow. If there's a problem, you have the facts at hand to make your best decision.
Our Professional Inspectors Are Ready To Help
Experts in Pest Spotting
Keep in mind that termites can be difficult to detect, but our termite inspectors are experts in spotting the symptoms of a termite infestation: dust and debris near windows and doors, blistered and creaking floors, tucked away piles of insect wings or wood pellets, damage similar to that caused by water, mud tubes along the outside of your home, and so on. You can trust us to identify any issues. While we are on site, we can also conduct any other pest and insect inspections and control measures you wish.
Why Choose Us
We think you'll agree: we offer many reasons for you to choose us as your pest control and inspection company.
Largest termite and home inspection company in the area. Can meet escrow deadlines.
One call does it all. We perform all your inspections at one appointment.
Experts in home building and construction. Ask for a free dry rot repair competitive bid.
All work is done in-house. No subcontracting.
Our staff includes professional licensed and certified InterNACHI® Master Inspectors, certified InterNACHI® Inspectors, and ASHI inspectors.
Detailed, narrative reports with pictures and summary report.
We offer 90-day home warranties with a Buy Your Home Back guarantee.
RecallChek© on all appliances inspected.
Family-owned and -operated since 1978.
Veterans receive a free termite inspection when scheduling a home inspection.
Weekend appointments available for all inspection services at no extra charge.
For your termite inspection needs, call (916) 481-0268 or schedule an inspection now. North American Home Services serves Sacramento and the surrounding areas including Roseville, Lincoln, El Dorado Hills, Woodland, and Davis.