Our Pest Control Pros Are Ready To Help
Types of Spiders We Can Remove
It doesn't take much of an entryway for spiders to crawl into your home or business. Cracks and crevices around pipes, doors, and other areas are a warm welcome for spiders. While we need them outdoors, we certainly don't want an infestation inside. We can employ our spider removal measures for the following types of spiders: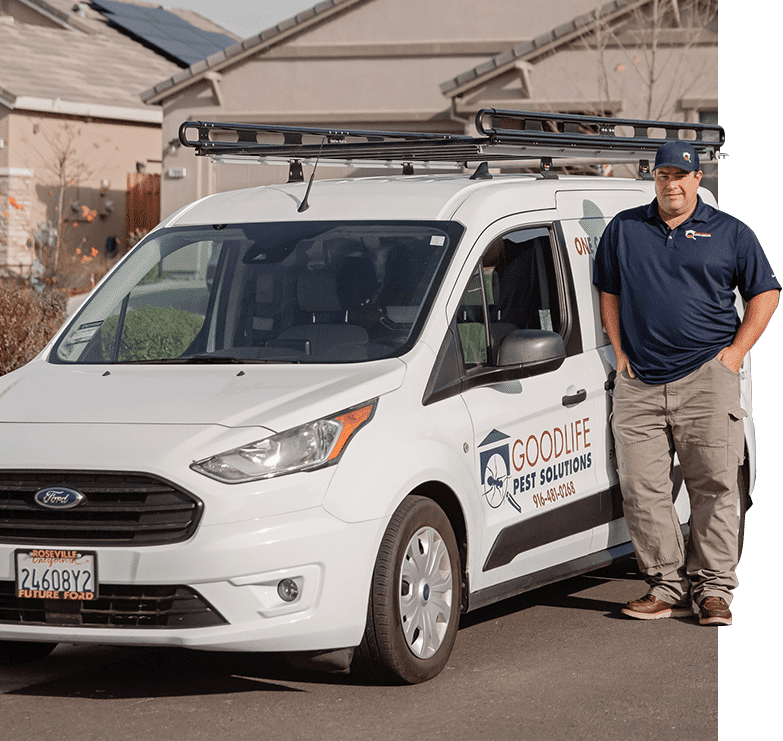 Black widows
Cellar spiders (daddy longlegs)
Garden spiders
Orb weaver spiders
Yellow sac spiders
House spiders
Hobo spiders
Wolf spiders
Measures You Can Take
Businesses and homeowners can take simple measures to make their dwelling places inhospitable to spiders. If despite your best efforts you see more spiders than usual, or if you are finding spider egg sacs in your home, give us a call for our spider pest control service. While we're out there, we can also help with any other pest control issues you may be having with our ant, bed bug, bird, cockroach, rodent, and termite inspections, as well as our additional pest control add-on services.
Vacuum and dust regularly.
Knock down any spider webs you see.
Clear out the clutter to remove spaces where spiders hide.
Regularly clean out spiders' favorite areas like under sinks and in the back of kitchen cabinets.
Spider Treatment
We perform a complete inspection to assess the problem.
We clean your space of spider webs and eggs.
We remove any spiders from your property.
We employ other treatment measures based on the inspection results.
Why Choose Us
We think you'll agree: we offer many reasons for you to choose us as your pest control and inspection company.
Largest termite and home inspection company in the area. Can meet escrow deadlines.
One call does it all. We perform all your inspections at one appointment.
Experts in home building and construction. Ask for a free dry rot repair competitive bid.
All work is done in-house. No subcontracting.
Our staff includes professional licensed and certified InterNACHI® Master Inspectors, certified InterNACHI® Inspectors, and ASHI inspectors.
Detailed, narrative reports with pictures and summary report.
We offer 90-day home warranties with a Buy Your Home Back guarantee.
RecallChek© on all appliances inspected.
Family-owned and -operated since 1978.
Veterans receive a free termite inspection when scheduling a home inspection.
Weekend appointments available for all inspection services at no extra charge.
Make your home a spider-free zone with the help of a spider exterminator from Good Life Pest Control. Call (916) 481-0268 (Sacramento County Office) or schedule a pest control service now. We serve Sacramento and the surrounding areas of Roseville, Lincoln, El Dorado Hills, Woodland, and Davis.