Dry rot is a common problem that can cause a lot of damage to your home. It can cause the wood to become brittle and weak, leading to structural damage. In this blog post, we will discuss this issue in more detail and provide information on how to prevent it from happening in your home. If you suspect you have damage after reading this post, call North American Home Services for repairs.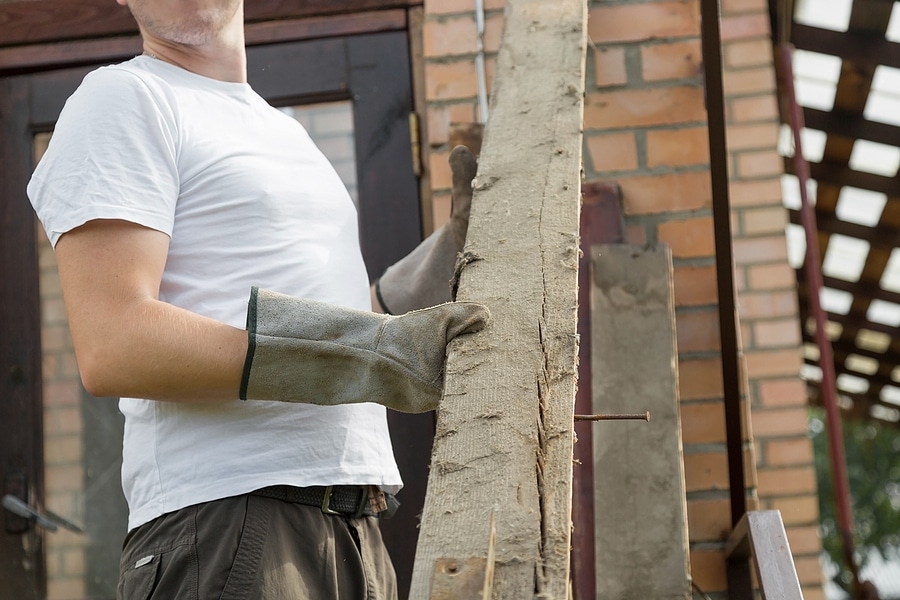 The Basics of Dry Rot
Dry rot is a type of wood decay caused by certain fungi and moisture build-up. It is also the number one defect found in homes throughout Sacramento, CA. These fungi break down the cellulose in wood, making it dry, crumbly, and weak. Some of the most commonly affected areas are window sills, crawl spaces, and attics, where proper ventilation is often an issue.
How Dry Rot Forms & Spreads
After the fungus breaks down the cellulose in wood, it can spread rapidly, mainly if the wood is already weak from decay or damage, such as termites or other wood-eating insects. As it spreads, it produces tiny spores that are carried by the wind. Once the spores land on a suitable piece of wood, they can begin to grow and spread the dry rot.
How to Prevent Dry Rot
While dry rot can occur anywhere in your home, it is most common in damp or humid areas, such as basements and bathrooms. Fortunately, you can do a few things to prevent it from occurring in the first place. First, make sure to keep your home well ventilated. Second, repair any leaks or other sources of moisture as soon as possible. Finally, consider using a fungus-resistant treatment on susceptible areas of your home.
Don't Mistake It for Mold
Many people use the terms "dry rot" and "mold" interchangeably, but they are two different things. Dry rot is a type of fungal decay affecting wood, while mold is a fungus growing on surfaces. While both can harm your health, they require different treatment methods. So, it's important to identify which one you're dealing with before taking action.
Call for an Inspection
As we've mentioned, dry rot is the most common defect we find in homes throughout Sacramento. So, it's crucial that you have your home inspected and repaired by professionals, like the team at North American Home Services. We offer pest and termite solutions, as well as roofing repairs so you can feel safe in your home once more. To schedule an inspection, call us at (916) 481-0268.