Families all around enjoy the year-round fun that a pool and spa provide. So, if you're purchasing a new home with its own backyard oasis, you'll want a pool and spa inspection from North American Home Services. Not only do our comprehensive reports help you make the right financial decision, but they also help you make safety updates. Still, promoting pool safety around your new home takes practice. So here are some ideas for keeping everyone at home safe around the pool.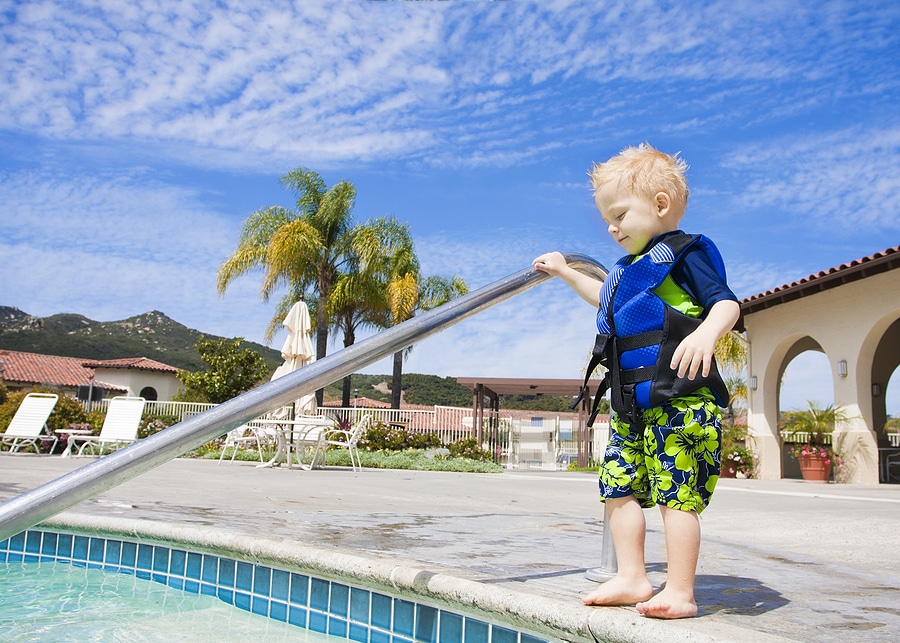 Encourage the Buddy System
If your kids love being around the pool, make sure you go over the buddy system with them. This safety technique means your children never go by the pool alone. It encourages them to seek out additional support and helps ensure they don't try swimming alone. Also, if you have a toddler or younger child, teach them that going by the pool without an adult is off-limits.
Set a Schedule
We know every kid can't wait to jump into the pool after a long day at school or on the weekends, no matter the age. Still, promoting pool safety is key. So, make a schedule for when pool use is acceptable and when it's not. For example, getting in the pool right after school and before adults are home likely isn't the best idea. Additionally, swimming after dark or during a storm also isn't recommended, so setting a schedule will help you maintain expectations for appropriate pool use.
Install Safety Covers
The cover you choose for the top of your pool can actually do a lot to promote pool safety at home. With just a weekend, you can easily swap out that floating cover for one that provides a walkable surface. Getting rid of that floating cover also eliminates the chances of accidental drownings and prevents pests from getting into your pool.
Inspectors Who Are Ready to Help
When you need a pool and spa inspection, turn to North American Home Services team. We are standing by, ready to help serve any resident in and around Sacramento, CA. We can also do a roofing inspection, sewer inspection, and repair termite damage. So, schedule your appointment today by calling (916) 481-0268.